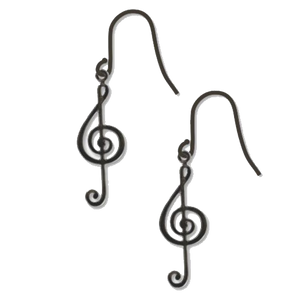 As the printing process got more refined, so did the symbols used in musical notation. A standardized G-clef can be seen as early as the 17th century. In the 19th century inexpensive sheet music encouraged amateur musicians – and brought music to the people.
Finish: Solid brass, electro-plated with hematite finish, ear wires are plated hematite
Dimensions: Hangs approx. 1.75"
Designed and produced by David Howell & Company